2022 - second visit May 2022
When my photographer friend Freddy was visiting from the US, he stated he wanted to photograph as many of the local bird species as possible. I knew that Millers Wood would be just the place!  The greater spotted woodpeckers were feeding their young, which resulted in some fabulous disputes - fabulous from a photographer's point of view, that is.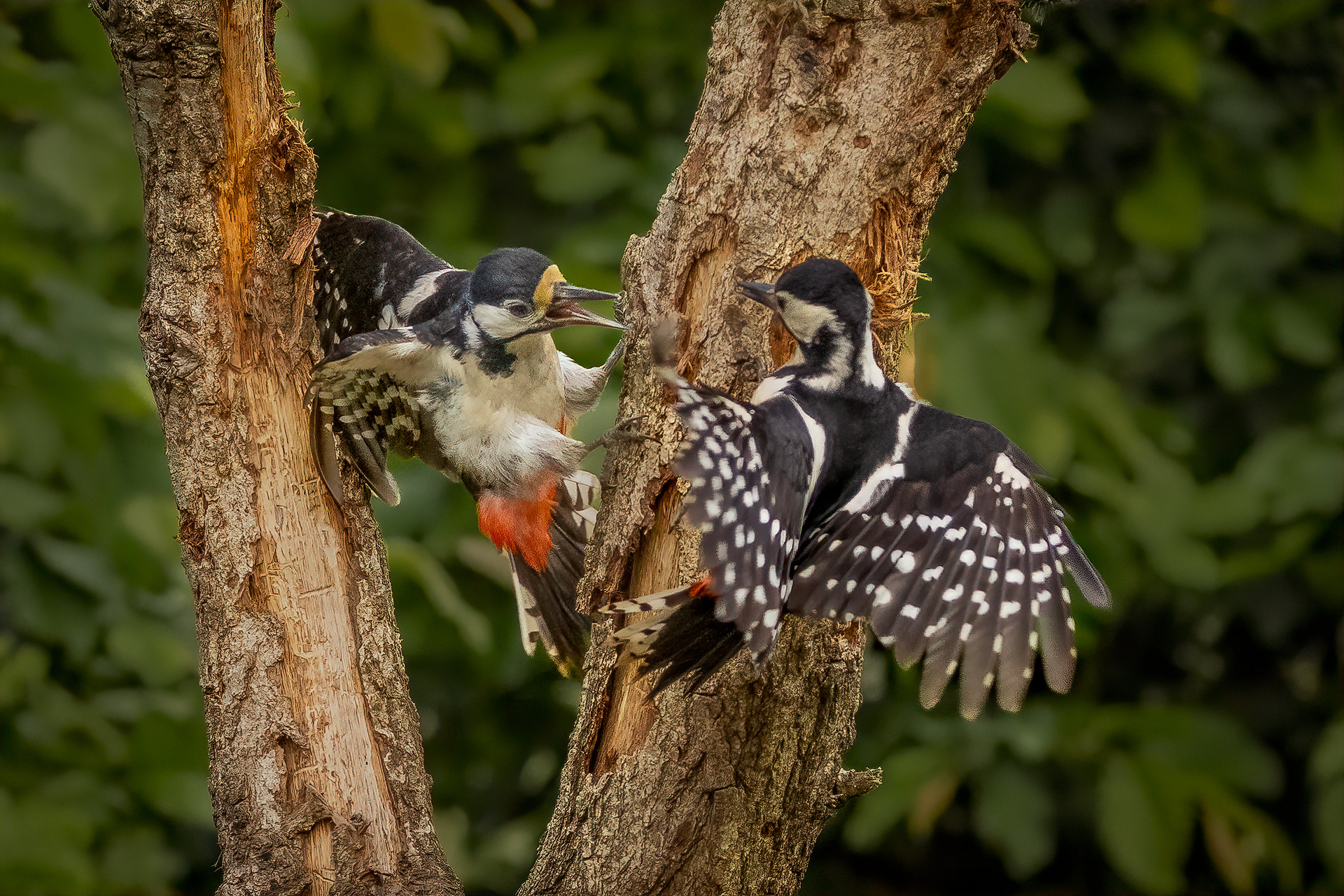 While the warring woodpeckers were obviously the stars of the show, there were plenty of opportunities for 'birds on sticks' photos too.
First Visit - December 2021
In terms of the sheer variety of perches and backgrounds, this hide is unsurpassed. I was lucky that some trees still had leaves clinging to them, despite it being a wet and windy December day in 2021, resulting in some beautiful bright coloured backgrounds. These may be mostly just 'birds on sticks', but what an amazing selection of 'sticks' they were!

The main species I was hoping for here, was to get some decent photos of Great Spotted Woodpecker. I was not disappointed!